Fiber Laser Series
CNI offers fiber lasers with compact OEM modular design which is ideal for systems integration. They are widely used in communication, radar, medical cosmetology, optical instrument, interference, holography, spectrum analysis, pump source, measurement, physics experiment, etc. The 1550 nm Fiber Laser is in single longitudinal and polarized mode. The pulsed mode up to 1 MHz modulation and pulse duration variation are also available.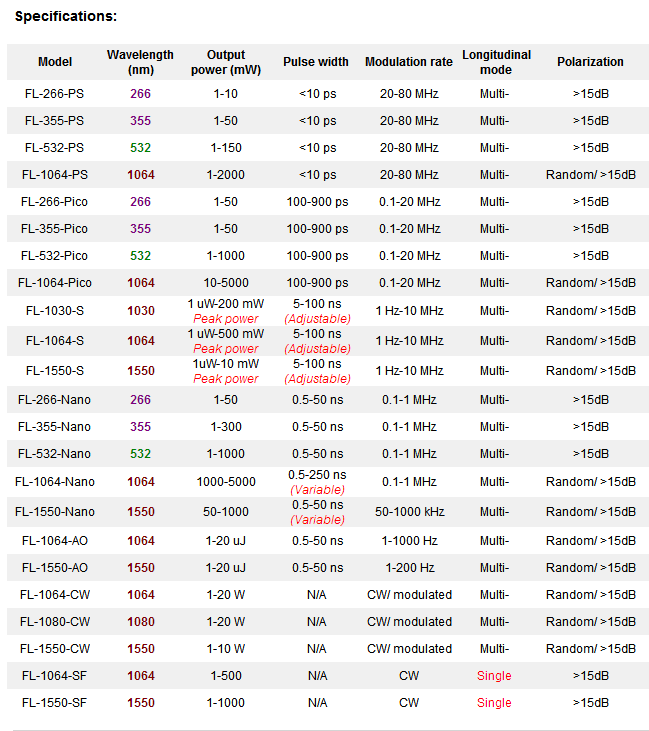 Measurement Data:
Beam profile of FL-1080-CW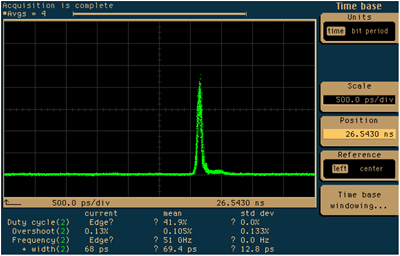 Power stability 0.151% of FL-1550-SF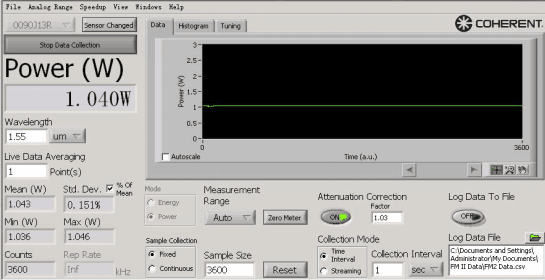 Pulse width testing 69.4 ps

Changchun New Industries Optoelectronics Technology Co., Ltd.
Business Type:Manufacturer
Product Range:Laser Equipment Parts , Laser Marking Machines , Laser Equipment Parts
Products/Service:Laser Diode , Green Laser , Blue Laser , Red Laser , Raman Spectrometer , Laser Power Meter
Certificate:ISO9001 , CE , FDA , RoHS , TUV
Company Address:: No.888 Jinhu Road High-tech Zone, Changchun, Jilin, China


Previous: DOE lasers for machine vision, beam patterns in multi-line/ring, grid, cross, etc.
Next: CNI released Picosecond diode laser, with smallest pulse width 100 ps and rep. rate up to 80 MHz